Education is not preparation for life; education is life itself.

John Dewey





Just as John Dewey says education is not for later in life, it is for now. "Education" in this quote can be replaced with "church" and keep the same meaning. As teens, we are not the future of the church, we are the church, and it is our job to be in ministry now.

Powered by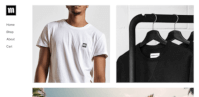 Create your own unique website with customizable templates.