"Courage is not the absence of fear, but rather the judgement that something else is more important than fear." ~Ambrose Red Moon
At first glance, the quote seems true enough. But if at another glance, the quote makes you wonder, what is courage? The world seems to believe courage is the absence of all fear. Ambrose Red Moon believed differently. Who is right? Comment on whom you think is right and why you think that way.

Powered by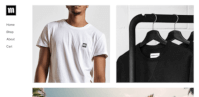 Create your own unique website with customizable templates.