Play by yourself or grab a friend for some crazy wrestling fun in Wrestle Jump! In this mighty struggle of masked men, flip your opponent so that his head hits the wall, floor or ceiling to score. The first player to score 5 times wins the match.


Sorry! I removed Cyclomaniacs 2 due to lack of plays and redundancy. However, this game is great too!

Powered by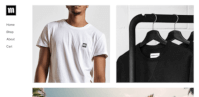 Create your own unique website with customizable templates.